Participation of our Managing Director in the Tour de France of the Digital Health Acceleration Strategy
On Wednesday 29 June 2022, Hervé Barge, Managing Director of the Agence eSanté, participated in a round table discussion held in Strasbourg as part of the Tour de France of the Digital Health Acceleration Strategy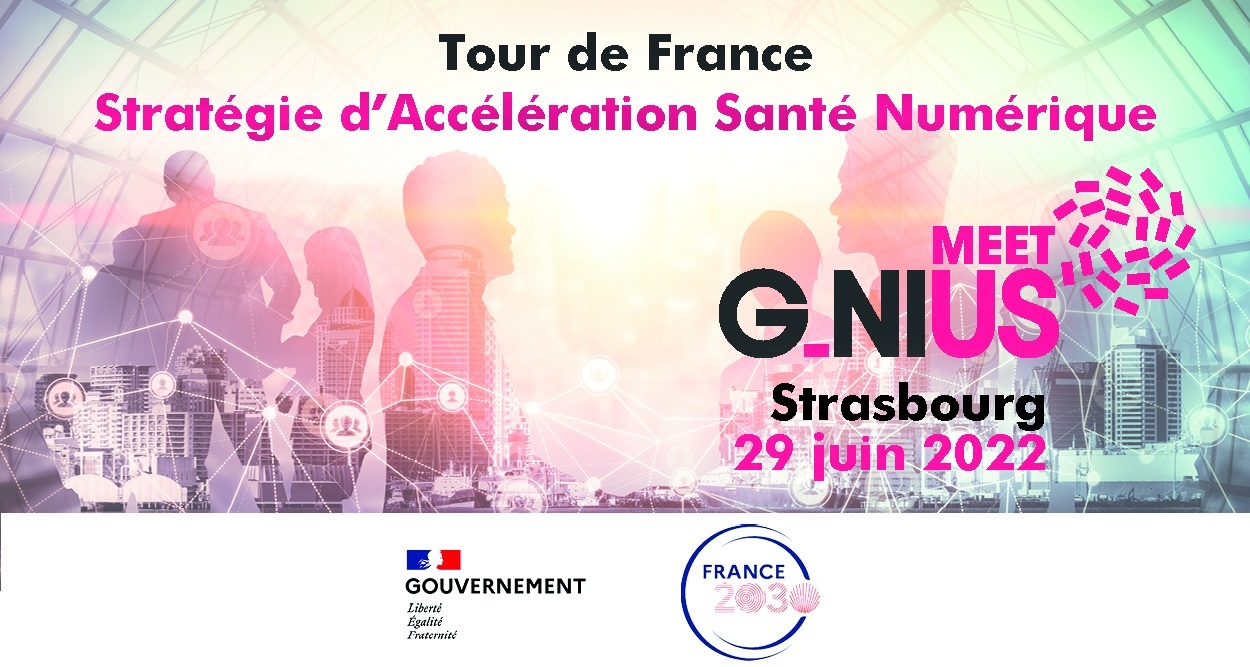 This stage of the Tour de France of digital health - which aims to meet those who are involved in digital health in their territories - focused on the "Grand-Est" region, located in the heart of Europe and with nearly 760 km of borders.
During a round table entitled "How to encourage cross-border healthcare paths", Hervé Barge presented the European cross-border exchange programme "MaSanté@UE" in which the Agence eSanté is participating, as well as the CVE (Carnet de Vaccination Electronique - electronic vaccination record) which is being deployed in Luxembourg. In the afternoon, Maud Delporte, the Agency's CVE project manager, participated in a workshop during which she discussed the portability of the European citizen's CVE.
Click here for more information on eHealth services.