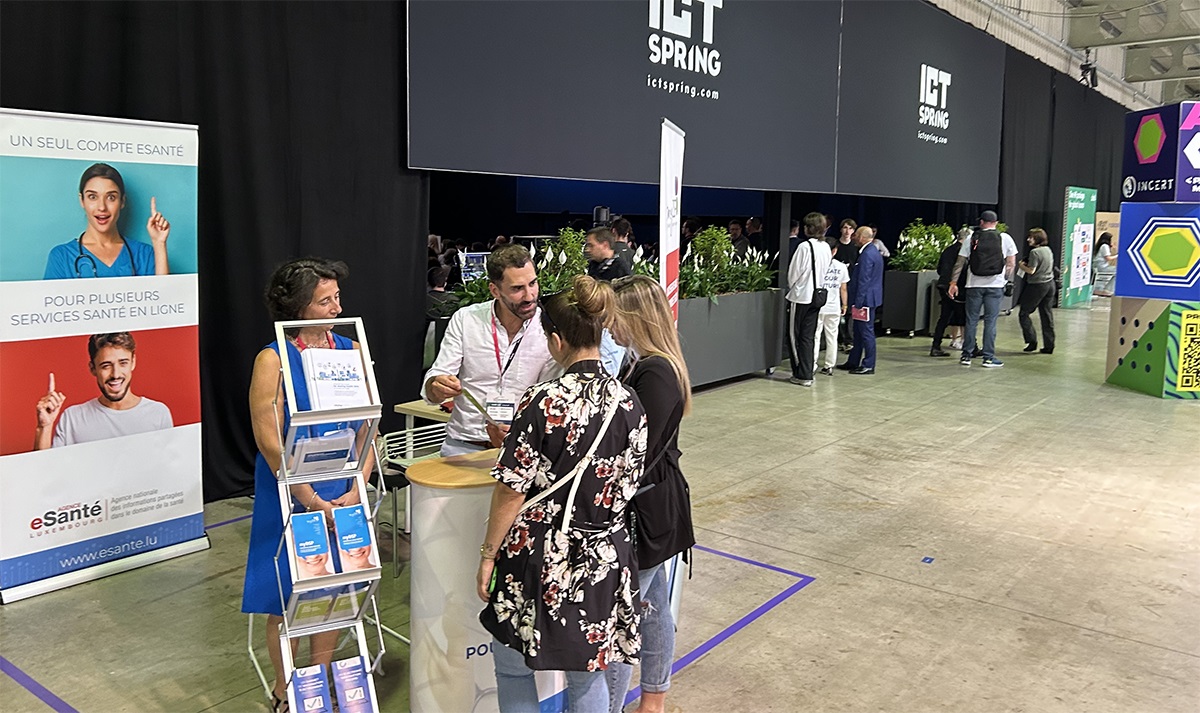 ICT Spring is an annual event that brings together innovation and technology players to present the latest trends and advances in the sector. This year, Agence eSanté participated once again, this time with an information stand and a presentation on the smart DSP.
The information stand attracted quite some visitors throughout the event. The Agency's representatives thus had the opportunity to talk to industry professionals, experts and technology enthusiasts about innovative digital health initiatives and projects.
One of the highlights of ICT Spring 2023 was the conference given by Frédéric Markus, Agence eSanté's deputy Chief Operating Officer. His presentation focused on the 'smart DSP' - an electronic health record capable of supporting the healthcare professional in standard medical routine and in the diagnosis and monitoring of complex diseases, based on available health data - aroused keen interest among the participants.
The Agency's presence at ICT Spring 2023 demonstrates its ongoing commitment to promoting innovation in digital health. By taking part in this leading technology industry event, it was able to expand its network and showcase its recent achievements. Its presence at the event helps to position it as a key player in the digital transformation of healthcare in Luxembourg.